SCORE
Supporting Circular ecOnomy thRough Education​
What is the circular economy ?
Here is a short video explaining what the circular economy is and how it works
ABOUT SCORE
The main goal of SCORE project is to increase the awareness and familiarity of the 15-24 age group with the circular economy approach and green business as a sustainable economic model, and to improve the social adhesion to this alternative economic perspective through:
• Designing and testing an adapted toolkit and pedagogical methodology for training the teachers of the targeted age group students. 
• Providing open and innovative learning environment (online platform), developing tailored high-quality Open Education Resources (OER). 
• Promoting circular economy thinking and mindset, multidisciplinary approach, knowledge exchange, international networking, mobility and ongoing cooperation. 
This project will involve teachers and students from secondary schools in different european countries.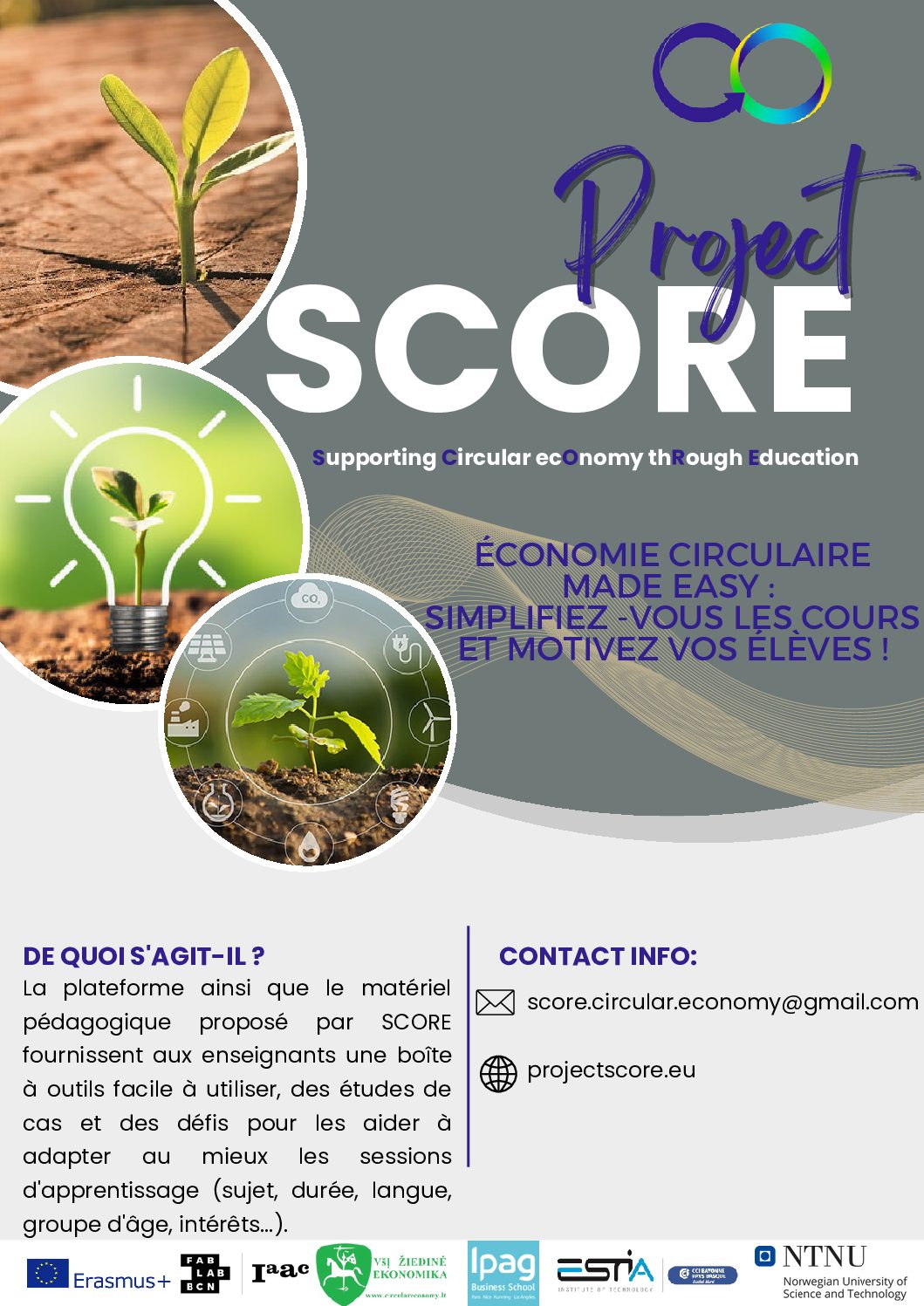 The new Erasmus+ programme aims to support actions in the fields of education, training, youth and sport for the period 2021-2027.
It helps organisations to work in international partnerships and share innovative practice in education, training and youth. Erasmus+ also has an important international dimension, particularly in the field of higher education. This dimension opens up the programme to institutional cooperation, youth and staff mobility activities at the global level.